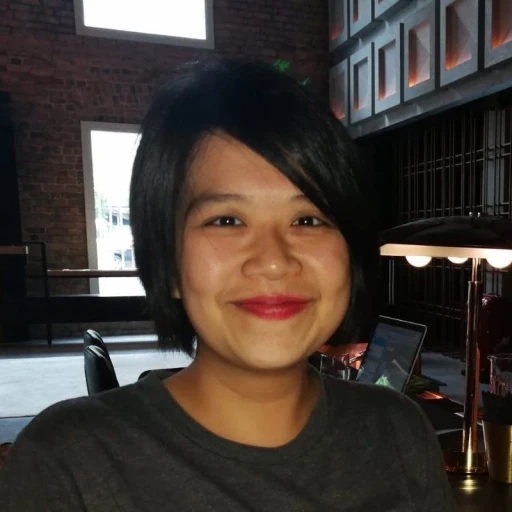 Hazel Tang A science writer with data background and an interest in the current affair, culture, and arts; a no-med from an (almost) all-med family. Follow on Twitter.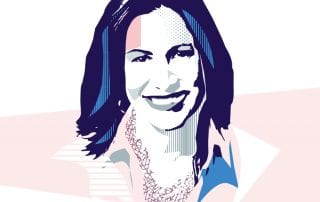 A call for equitable global vaccine distribution from Patricia Mechael, co-founder and Policy Lead at HealthEnabled
On January 18, 2021, the head of the World Health Organization, Dr. Tedros Ghebreyesus, declared that a "me-first" approach to vaccine distribution for Covid-19 puts "equitable access to these lifesaving treatments at risk."
When it comes to herd immunity -in order for all to be protected, equitable distribution of vaccines is needed. It will not be enough for those higher income countries who can afford higher prices to be protected, but not lower income countries. With over 2 million deaths distributed across all countries in the world, controlling the virus does not work that way. No country will be fully protected unless all countries are protected. Even countries that manage to achieve herd immunity will be at risk so long as other countries have not achieved it. WHO is urging all countries to work together in solidarity to ensure that those most at risk – health workers and the elderly – are prioritized across all countries.
A key to the rapid unprecedented development of several effective treatments and vaccines for Covid-19 in record breaking time has been the use of AI to mine research results and to assess molecular application of potential existing drugs for inhibitory human coronavirus (HCoV) prior to treatment and throughout vaccine development and testing. These have benefited from global research collaborations to create the learning data sets needed to train models.
A similar global approach to AI is needed to ensure safe, effective, and equitable vaccine distribution and access. A recent article in Fortune highlights 4 main use cases for AI in the race to vaccinate as many people as possible – namely supply chain management, demand estimation, vaccine validation, and vaccine tracking- including reporting and responding to adverse effects following immunization (AEFI). A key to this is early applications of AI by companies like IBM and Marco-eyes that draw on the likes of Watson and similar approaches used in the finance sector to monitor stock trades and pricing to optimize sales and purchases.
A key challenge in moving towards effective and responsible AI use for many low-income countries is the availability of the sorts of up-to-date accurate and representative data that are needed to benefit from AI. There are also governance and data sharing challenges. In addition, there is often very little representation by individuals from low-income countries on the teams of people developing and training AI models.
COVAX is an ambitious effort led by Gavi, the Vaccine Alliance, the Coalition for Epidemic Preparedness Innovations (CEPI), and WHO to support Covid-19 vaccine development, manufacturing and distribution of 2 billion vaccines for countries that are unable to self-fund vaccines by the end of 2021. As part of this effort a number of multinational companies are being engaged to leverage technology and innovation to accelerate and bring transparency to each step of the COVAX journey.
Given the imbalance in participation, representation, capacity, governance and data availability to support responsible applications of AI and lower income countries, some actions that can help lay a foundation for a more global equitable approach to AI, include:
Strengthening and alignment of standardized vaccine data availability and use at national and subnational levels within countries. This includes partnering with countries to strengthen the effective use of national health information systems platforms like DHIS2, which have routine immunization and Covid-19 modules that can feed data into the 4 main use cases for AI in vaccine distribution.
Creating global open data repositories for sharing and access of Covid-19 surveillance and vaccine distribution data with data quality review processes across all countries. Many of the elements to do this are available within and across some countries in some regions, but many lower income countries are not included.
Establishing global AI data governance, sharing agreements, and capacity building in initiatives in collaboration with regional governance bodies and agencies that provide both incentives to contribute to and benefit from data across all countries for a truly global response. Many low-income countries are interested in leveraging AI in their pandemic response, but they are often challenged by capacity and in many cases language.
The Covid pandemic has accelerated the use of AI in global health. Better engagement and representation of individuals from low-income countries in AI collaborations is needed to ensure that what is developed is appropriate across contexts in an effort to reduce biases and increased inequity programmed into AI from high income settings. Covax provides a unique opportunity to establish the foundational agreements and norms needed for increased participation of all countries with truly global engagement and equitable representation by gender, race, language, and other known biases in AI initiatives. A responsible approach to AI in vaccine distribution has the potential to ensure a systematic equitable global approach to ensuring global herd immunity and laying the foundation for future pandemic prevention and control.