Accelerating the pace of AI deployment in healthcare
March 4, 2021
@
10:30 am
–
11:00 am
EST
Date and Time:
Thursday,  March 4th: 10.30am – 11:00am (EST)
Abstract:
"We have all this great knowledge that gets developed, but doesn't get implemented. It all takes too long and that's just shameful. Things that could save a life or dramatically improve people's health sit in a different orbit. It's so frustrating to see it stay stuck in the research orbit and not helping people."Eric Topol
The potential of artificial intelligence to transform healthcare is widely acknowledged. But how do we convert that potential into reality? How do we make this change happen at the systemic or even global level in order to save lives or dramatically improve people's health, as Dr Topol stated in a recent interview with AIMed?In this exclusive webinar, Dr Anthony Chang will be joined by some of the executives leading the charge in harnessing the potential of AI to transform healthcare. The panel will highlight the opportunities presented by AI, as well as the key barriers to deployment, drawing on direct experience to recommend how healthcare organizations can overcome these.
Speakers: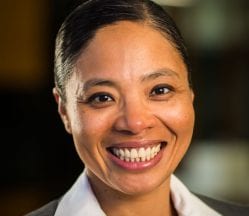 CEO & Founder;Associate Chief Medical Information Officer & Sr. Director Health Equity, Diversity, and Inclusion
Equality AI ; University of Utah Health
To register for free, simply submit your details below:
Share This Story, Choose Your Platform!