TIME TO
GET REAL
Our flagship event returns, live and in-person, in 2022. Featuring high-level thought leadership, exceptional networking opportunities and curated content focused on the business of AI.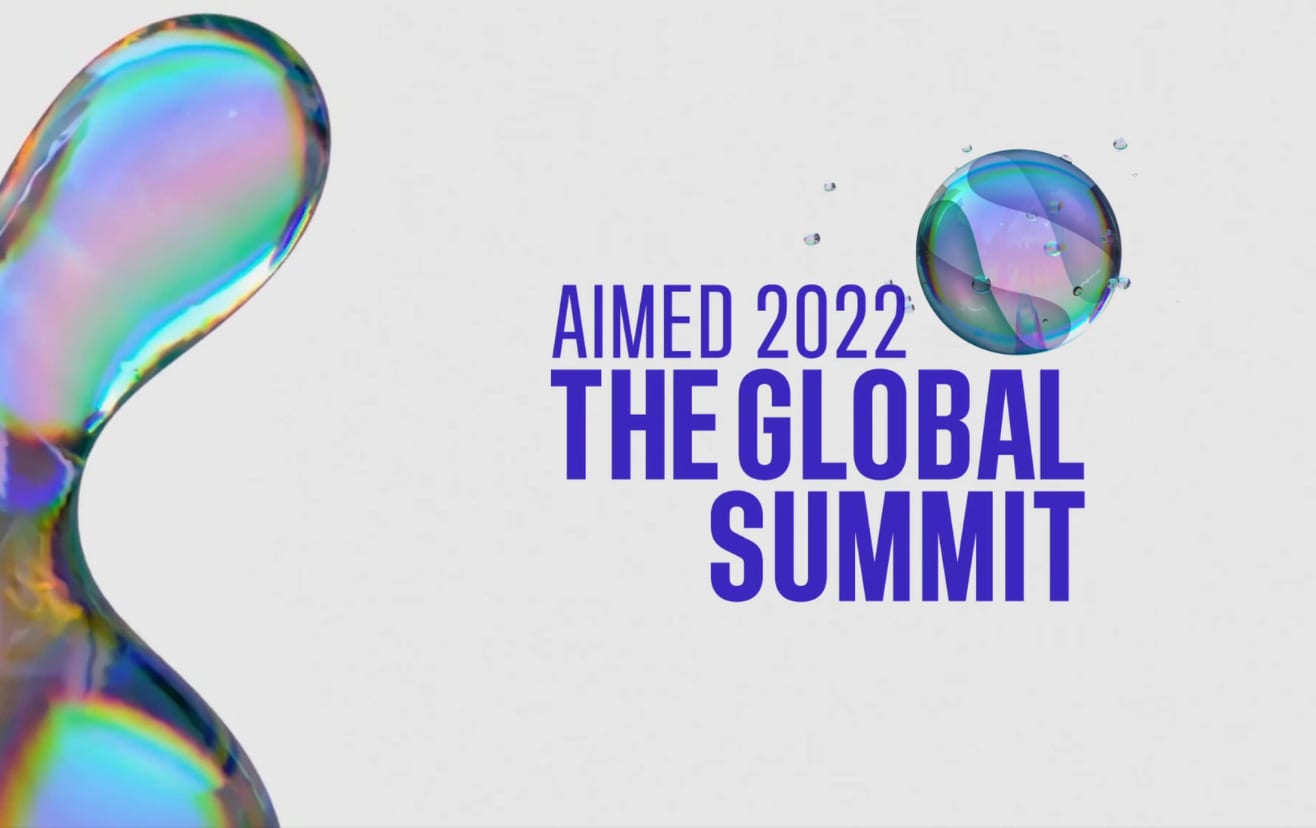 PRIMARY CARE AND POPULATION HEALTH
SEPTEMBER – DECEMBER 2021
Virtual Events
Starting in September, we will go live with a weekly series of high quality content. Shorter, more focused sessions available to view for free live or on-demand.
The series brings together healthcare executives and clinicians specializing in, primary care, population health, oncology, pediatrics, patient experience.
IMAGING

On-demand
Virtual Event – On demand
Our second CME-accredited, multi-track virtual event of 2021 will bring together healthcare executives and clinicians specializing in cardiology, radiology, pathology, dermatology and ophthalmology.
Featuring a mix of keynotes, panels, roundtables, and use cases showcasing the applications of AI in imaging-focused subspecialties.
SPONSOR
2022-2023
EVENTS AND PUBLISHING
AIMed has developed the perfect combination of educational, networking and business-led events to enable AI and technology companies to educate, engage and connect with the right level of individual.
We build promotional packages around your target data to ensure you achieve your objectives.
Surgery, ICU and Neurosciences
30-31 March 2021
Virtual Event
Our CME-accredited virtual events return for 2021 with a new multi-track format featuring keynotes, panels, roundtables and use cases.
This meeting will bring together healthcare executives and clinicians specializing in surgery, ICU, anesthetics, ER, pulmonology, gastroenterology, OB-GYN, neurosciences and psychiatry.
FIRESIDE CHAT
ANTHONY CHANG SPEAKS WITH TONY YOUNG
On-Demand
Dr Chang catches up with Professor Tony Young, National Clinical Lead for Innovation at NHS England.
WEBINAR
TELEMEDICINE AND VIRTUAL CARE
On-Demand
Exploring the challenges and opportunities presented by virtual healthcare, and how it can facilitate deployment of AI solutions.
PRACTICAL INSIGHTS
BEST PRACTICE IN DEPLOYMENT OF AI IN HEALTHCARE
On-Demand
A hospital CCIO and tech CEO discuss their shared experience of the deployment of an AI solution within a busy cardiac unit in the UK.
PAST EVENTS
Don't miss out, catch up on past events