Genomes on GPUs: From Big Data to Fast Results
August 3, 2021
@
2:00 pm
–
3:00 pm
BST
When?
Tueday August 3rd | 2pm – 3pm BST
Abstract
For precision medicine to become routine, more must be done to understand human genetic variations and how they contribute to diseases and disorders. This requires high-confidence variant catalogues, comprehensive annotations, and approaches to genome-wide analytics that drive new understandings in human biology and medicine. Next generation sequencing is enabling this, producing data at ever-decreasing costs per whole human genome. As the resulting vast datasets become a bottleneck to scientific progress, there is a growing need for genomes to be transformed from sequencing reads to functional biological information in the order of minutes, rather than hours and days.
GPU-based parallel processing of sequencing data is now addressing the myriad bottlenecks that occur across the computational workflow. With performance of up to 60x acceleration for state-of-the-art bioinformatics tools and complete end-to-end workflows in under 25 minutes, larger sequencing projects are becoming less expensive, easier to manage, and generating more useful insights than ever before.
This session will provide an overview of how NVIDIA GPUs are directly improving sequencing accuracy, how Clara Parabricks pipelines deliver high-speed high-throughput secondary analysis, and how GPUs can be used more broadly to address computational challenges across a multitude of genomics applications.
Register
Speakers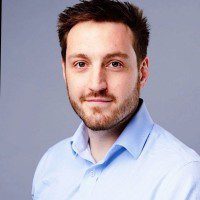 Harry Clifford | Senior Product Architect Genomics | Nvidia
Partners
Share This Story, Choose Your Platform!