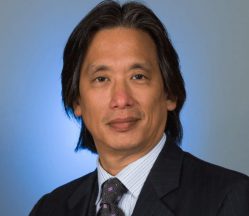 Dr. Anthony Chang
Founder AIMed, Chief Artificial Intelligence Officer
Children's Hospital of Orange County (CHOC)
I am a pediatric cardiologist and have cared for children with heart disease for the past three decades. In addition, I have an educational background in business and finance as well as healthcare administration and global health – I gained a Masters Degree in Public Health from UCLA and taught Global Health there after I completed the program.
Even though I came from a strong academic background and have had renowned mentors as well as have authored and edited many articles and textbooks, I came to realize early in my career that medicine is woefully inadequate and often lacking in data-supported information and knowledge.
To better prepare myself for this new era of artificial intelligence, I returned to school and studied biomedical data science and artificial intelligence at Stanford School of Medicine. It was basically a four-year continually epiphanous and intellectually transformational journey.
On a personal level, I have two beautiful adopted daughters who are medically challenged with chronic diseases. I am reminded numerous times on a daily basis just how inadequate our medical world is and how a new biomedical world imbued with artificial intelligence ("medical" intelligence or "intelligence-based" medicine) will help every patient (including my two children) immensely.