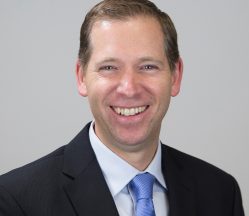 Diego Ize-Ludlow, M.D.
Chief Health Information Officer
Intermountain Healthcare
Dr. Ize-Ludlow serves a Chief Health Information Officer for Intermountain Healthcare, he leads teams that focus on making it easier for caregivers to provide high value care with the use of Health Information Technology. He also provides clinical care at the Primary Children's Hospital Diabetes Clinic.
Prior to joining Intermountain, Dr. Ize-Ludlow served as Associate Chief Health Information Officer as well as Chief of the Division of Pediatric Endocrinology at the University of Illinois at Chicago.
Dr. Ize-Ludlow is originally from Mexico. He completed his pediatric residency at Miami Children's Hospital and pediatric endocrinology fellowship at Children's Hospital of Pittsburgh. He is board certified in Pediatric Endocrinology and Clinical Informatics.