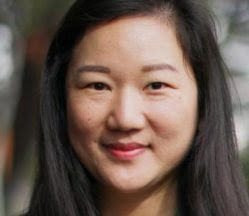 Johanna Kim, MPH, MBA
Executive Director
Stanford Center for Artificial Intelligence in Medicine and Imaging (AIMI)
Johanna Kim is an accomplished health tech leader with deep experience in launching and leading research teams. She is directly responsible for building programs and partnerships, leading teams through all phases of research. She is especially adept at cultivating interdisciplinary and academic/industry collaborations and navigating complexities inherent to the healthcare space.
Johanna's work has supported development of novel technologies and applications, helped to generate substantial research funding, and contributed to numerous high-impact publications. Her career has spanned diverse contexts, including academic medical centers, university research labs, and health clinics. Her passion for people, operations, and the belief that technology can improve health has been the driving force of her career for the last 20 years.
Of all the things Johanna values most in her career, working for a meaningful cause is at the top of the list. She enjoys working with brilliant clinicians, scientists and engineers who have bold, audacious ideas to improve human health. She thrives in "start-up" cultures where collaboration and excitement are the norm, bringing cross-disciplinary and cross-functional teams together to incubate new solutions. Johanna loves the satisfaction that comes from working with a close-knit team to develop and deploy innovations in clinical practice.