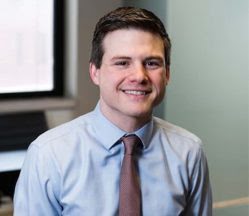 Josh Hagood
Information Systems Manager
The University of Alabama at Birmingham
Josh Hagood is the Director of Information Technology for the Department of Anesthesiology and Perioperative Medicine where he oversees a thirteen-person group working on application development, data analytics and information systems endeavors for the department. In his thirteen years in the Department, he has worked as a systems specialist, analyst, and manager, providing him with a "full stack" understanding of how technology is applied in a clinical setting.
Mr. Hagood attended the Collat School of Business at UAB where he earned a Bachelor of Science degree in Information Systems.  He is the creator of the Perioperative Dashboard software platform and has guided its expansion and use both inside and outside the department.
Mr. Hagood has worked as an instructor teaching Healthcare Business Intelligence for the MSHA/MSHI programs in the School of Health Professions at UAB. He currently serves on the PROMPTs (Perioperative Risk Optimization and Management Planning Tool) and PISC (Practice Integration and Scheduling) committees within the department.