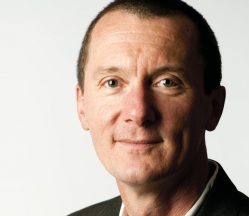 Neil Hunt
Former Chief Product Officer
Netflix
Neil was the Chief Product Officer at Netflix for 18 years, responsible for the design, implementation and operations of the technology.  Neil and his team pioneered and developed many of the techniques of AB testing and iterative product development to create a product used by more than 100M consumers on a regular basis.
Since Netflix, Neil has been involved in founding, funding, and advising a number of startups with strong social missions, including investing and advising theator (for surgical intelligence).
Other projects include co-founding Curai Health (AI in primary care), 1Health.io (lab testing integration), Inside Tracker (personal wellness) and Cancer Commons and xCures (big data in Cancer treatment).  Most recently, Neil cofounded Vibrant Planet (nature-based solutions to climate change), and serves as head of product.
Neil has been a member of Logitech's board of directors since 2010, serves on Logitech's Compensation Committee, and also serves on the board of directors of Roku, Inc., and on its compensation committee, since 2017.
Neil holds honorary D.Sc. and B.Sc degrees (in computer science and electronics) from the University of Durham, U.K., and a Ph.D. in computer science from the University of Aberdeen, U.K.