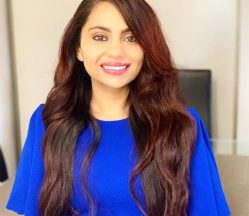 Swathi Arulguppe Nagendra
Founder
Better Meal AI
A Data Scientist by profession, an impactful life coach, Swathi always had an inclination to leave the world better than what she found. A philanthropist at heart, Swathi raised money for orphanages and old age homes back in India.
She moved from India to the USA in 2013 and graduated with a Master's in Engineering Management from New York's Syracuse University, taking one step closer to her dreams of becoming an entrepreneur. Before BetterMeal AI, Swathi was a Data Science and AI Educator having trained many C-level execs, managers and non-tech people to Data Scientists worldwide.
In 2020, she founded BetterMeal AI after having recovered from many health conditions through improved nutrition, she also collaborated with doctors, Nutritionists and clinicians to perform clinical trials in understanding the human gut better and link food and human gut at scale.
Her background in AI and nutritional research is now enabling BetterMeal AI to create strategic partnerships and collaborations that serve multiple customers in the healthcare community. Swathi has also been a nominee of Women In It Data Leader of the Year 2019, Women of the Inspiration Nominee 2021. Swathi also won the Impact Challenge Award for her NGO from Friendship Ambassador Foundation, United Nations.