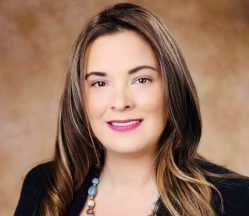 Jayme Strauss, RN, MSN, MBA, SCRN
Chief Clinical Officer
Viz.ai
Jayme Strauss is the Chief Clinical Officer of Viz.ai. Jayme has over 10 years experience as an executive building clinical service lines in the areas of Neuroscience and Oncology.
Jayme previously was the Executive Director of Neuroscience at Piedmont Healthcare in Georgia, and Assistant Vice President of Neuroscience and Oncology at Baptist Health South Florida.
Jayme is passionate about evolving the way that healthcare is delivered globally, ensuring patients have access to life saving therapies, and moving science forward through research.