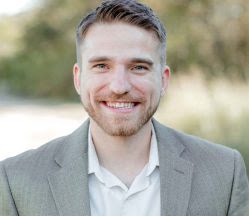 Mark Zobeck, MD, MPH
Pediatric Hematology-Oncology Physician
Texas Children's Hospital
Dr. Mark Zobeck is a pediatric hematologist-oncologist at Texas Children's Hospital and Instructor in the Department of Pediatrics at Baylor College of Medicine (BCM) in Houston, Texas. He received his MD degree with honors from Texas Tech El Paso Foster School of Medicine and Master of Public Health degree from University of Texas School of Public Health in 2014. He completed his residency in general pediatrics and his fellowship in pediatric hematology-oncology at BCM/TCH. He is currently board certified in Pediatrics and Pediatric Hematology-Oncology.
Dr. Zobeck is the clinical leader of the Monitoring and Evaluation (M&E) Committee for the TCH Global Hematology-Oncology Pediatric Excellence (HOPE) program, an organization that partners with national governments in six countries in Sub-Saharan Africa to deliver pediatric hematology-oncology care. He leads a team that is responsible for designing and maintaining an international clinical data management system, developing dashboards and other reports for Global HOPE leadership, and providing analytical and statistical support for projects across the organization. Dr. Zobeck is also the Director of the Global HOPE Community Education and Outreach Division, which is focused on educating and engaging partners in Sub-Saharan Africa improve community to support for the treatment centers.
As an extension of these activities, Dr. Zobeck is studying how to implement tools from bioinformatics and data science in resource-constrained settings to improve the care provided to children with complex medical conditions. His past projects include analyzing the determinants of successful M&E data pipelines and informatics technologies that support them, implementing the free and open-source informatics tools into data collection and quality control workflows, forecasting patient volumes for the Global HOPE treatment centers, and improving the accuracy of key performance metrics through scripted, reproducible, and automated reporting methods. His current projects include a variety of quality improvement initiatives that integrate the M&E data into rapid-cycle feedback loops, developing tools to analyze referral patterns for patients that come to the treatment centers, and implementing the M&E framework at other pediatric hematology-oncology treatment centers.
Dr. Zobeck is also an active statistics educator and consultant. He led a team to develop a statistics curriculum for physicians and healthcare providers called Biostatistics for Busy Clinicians to improve participants' abilities to understand common methods encountered in journal articles and to write better grants. He and his colleagues have delivered these lectures to audiences at TCH, BCM, and internationally with Global HOPE. He is a member of the Data Operations – Data Advocacy, Tools & Access working group at TCH, which is focused on educating local healthcare providers about informatics tools that allow them to safely access and analyze data from the electronic health record. As a member of the TCH EpiCenter, he provides statistical support for local research projects and conducts primary research in clinical epidemiology with a focus on using observational data from the medical record to develop statistical models to identify clinical and genetic predictors of chemotherapy-associated toxicities. For his research activities, he has received funding from the National Institutes of Health and Alex's Lemonade Stand Foundation for Childhood Cancer and received a Young Investigator Award from the International Society of Pediatric Oncology.