BECOME A SPONSOR OR EXHIBITOR
The AIMed flagship event is back, in person!
It is time to get serious, make up for lost time and get back in the room!
AIMed global summit offers high-level thought leadership, exceptional networking and curated content focused on the business of AI.
This is a healthcare event like no other. With a global audience of pioneering executives and expert clinicians, AIMed '22 promises you the ability to connect closely with decision makers, to develop meaningful relationships and to spend time with senior stakeholders and the entire clinical and operational ecosystem in a way that others can't offer.
APPLY TO SPONSOR
Complete the form to receive further information on sponsoring our event
MEET OUR SPONSORS AND EXHIBITORS
Guerbet is a pioneer in the contrast-agent field, with more than 90 years' experience, and is a leader in medical imaging worldwide. It offers a comprehensive range of pharmaceutical products, medical devices & services for diagnostic and interventional imaging, to improve the diagnosis & treatment.
Viz.ai is the leader in AI-driven intelligent care coordination. Viz.ai's mission is to fundamentally improve how healthcare is delivered in the world, through intelligent software that promises to reduce time to treatment, improve access to care, and increase the speed of diffusion of medical innovation.
As a leading global medical technology and digital solutions innovator, GE Healthcare enables clinicians to make faster, more informed decisions through intelligent devices, data analytics, applications and services, supported by its Edison intelligence platform.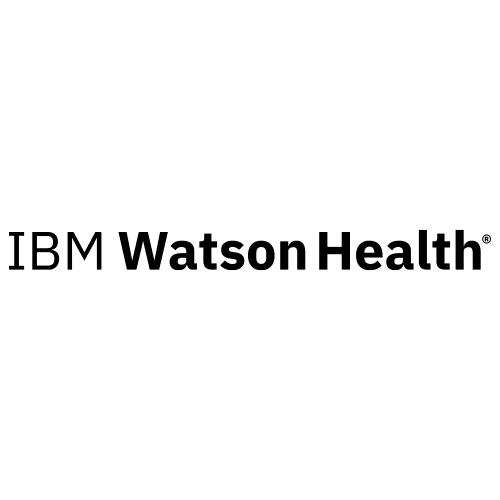 IBM Watson Health is a data, analytics, and technology partner for the health industry. Supported by the innovation of IBM and intelligence of Watson, we are committed to helping build smarter health ecosystems.
MI10 is a physician-led artificial intelligence strategy and education advisory firm. Through their industry-leading team of experts and their proprietary MIQ™ evaluation system, they can formulate a precise strategy to attain the highest value for any expenditure or investment in AI in healthcare and medicine.
Blackford the leader in AI for radiology and beyond is the only company that can help you navigate the medical imaging AI market to identify the applications best suited to your organization, measure their potential, roll them out, and realize the value that they can deliver.
Create innovative products and deliver effective solutions in a wide variety of fields to serve society, contribute to the quality of life, and enhance environmental sustainability.
We use AI to improve the lives of people everywhere. Our patented technology, Transdermal Optical Imaging, utilizes a conventional video camera to extract facial blood flow information from the human face in just 30 seconds!
HealthAssist is an intelligent, HIPAA compliant solution that delivers a digital-first, human-like conversational experience through voice and digital interactions with patients, members, caregivers, providers, agents, employees and consumers across the healthcare enterprise.
The SickbayTM Platform, MIC's FDA-cleared, real-time clinical surveillance-as-a-service (RTCS) solution, provides a singular, interconnected architecture that is empowering care teams to help them save more lives.
Circle improves patient outcome by revolutionizing the cardiovascular healthcare industry through innovation, and enabling healthcare providers to complete effective and precise analysis.
Pentavere is a digital health company that has developed a breakthrough Artificial Intelligence (AI) solution called DARWENTM that dramatically accelerates time-to-discovery of insights buried in clinical text data that is extremely costly to analyze and often left unused.
Engineering the Extraordinary, Groundbreaking healthcare technology solutions, inspiring hope and possibility in people around the world.